Regular price
Sale price
$35.00
Unit price
per
Sale
Sold out
10 vibration settings
Waterproof
Medical-grade silicone
USB-charge
Get ready for maximum pleasure in the palm of your hand. We packed the power of a magic wand into our Tiny Wand Emojibator! This adorable toy offers 10 vibration patterns and a waterproof, USB-charge design that is safe for shower play. Strong enough to satisfy, quiet, and discreet, this travel-friendly vibrator delivers big results!

Features

10 vibration settings that always hit the spot
USB-Rechargeable
Waterproof for bath & shower play (IPX6)
Super-soft material
Easy to clean
Travel friendly
3-year warranty
Silk storage bag included
Material

Medical-grade, body-safe silicone
Size

4.64-inch height x 1.06-inch diameter
Precautions

Fully charge before use & don't use while charging. Insert the cable line into DC for charging. Light will blink while charging then light up continuously when fully charged. Please clean after use with mild soap and water or antibacterial toy cleaner and dry with towel/cloth. Store in a cool place. Using Time: Approx 90-min. Battery Capacity: 220mAh. Decibel: ≥50db.
Share
View full details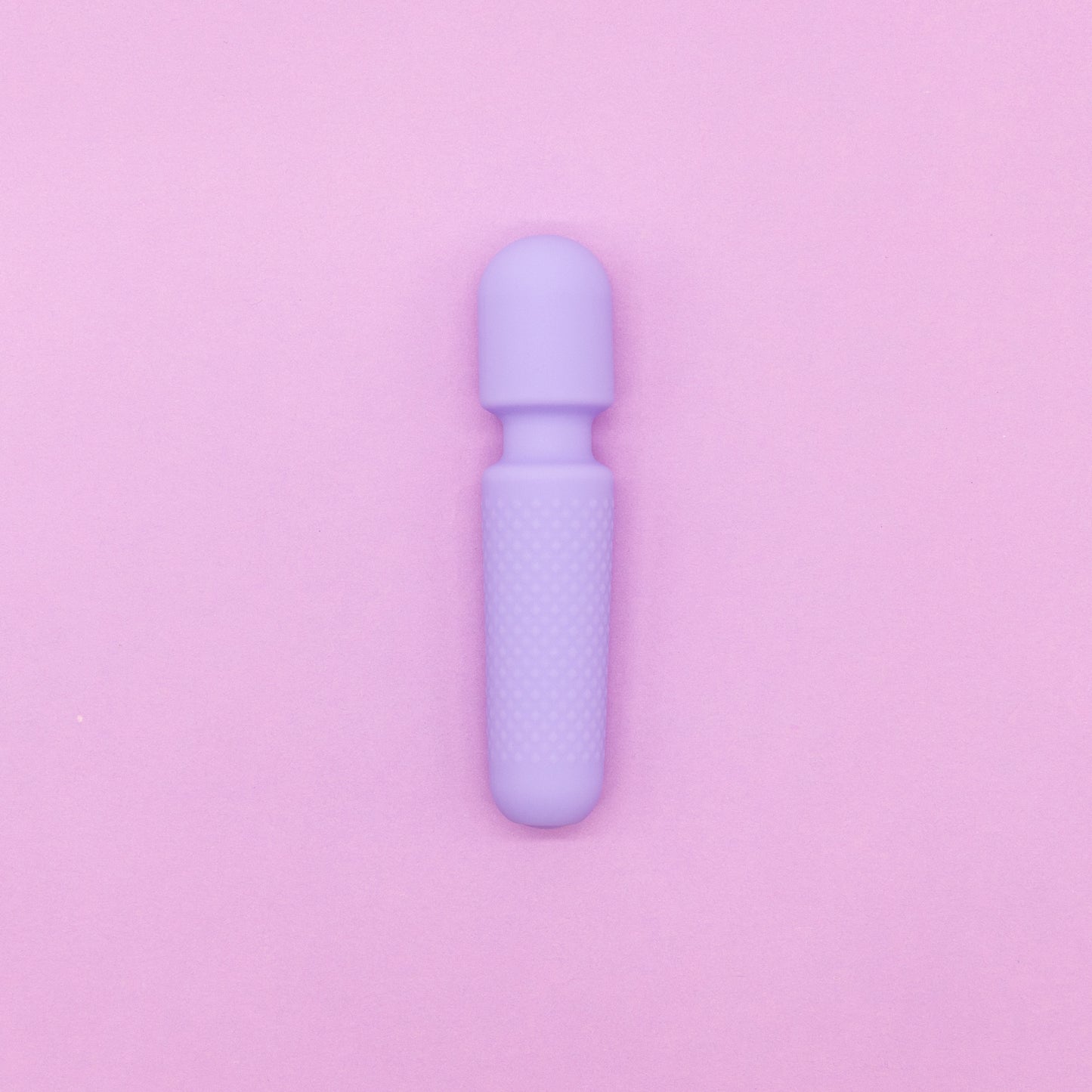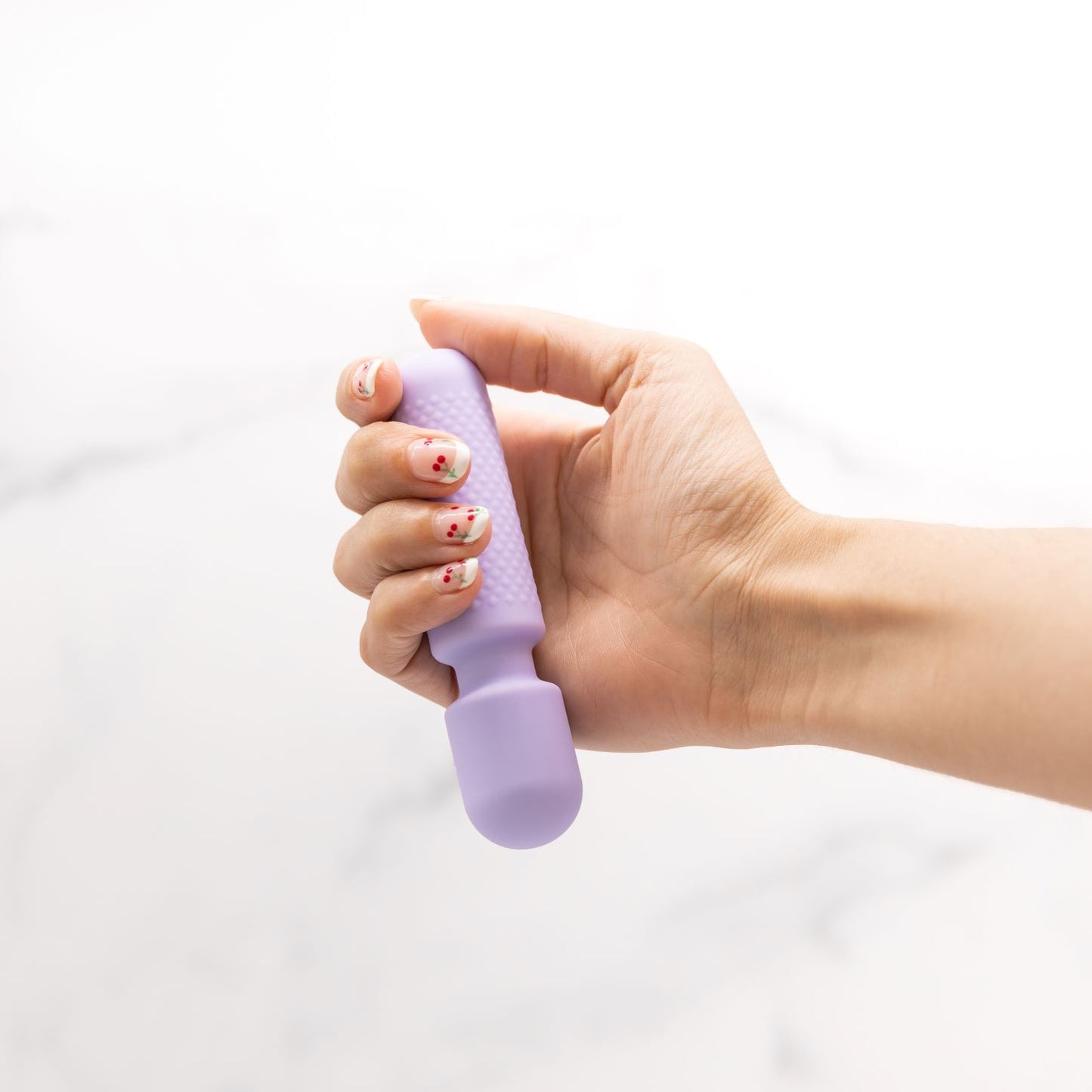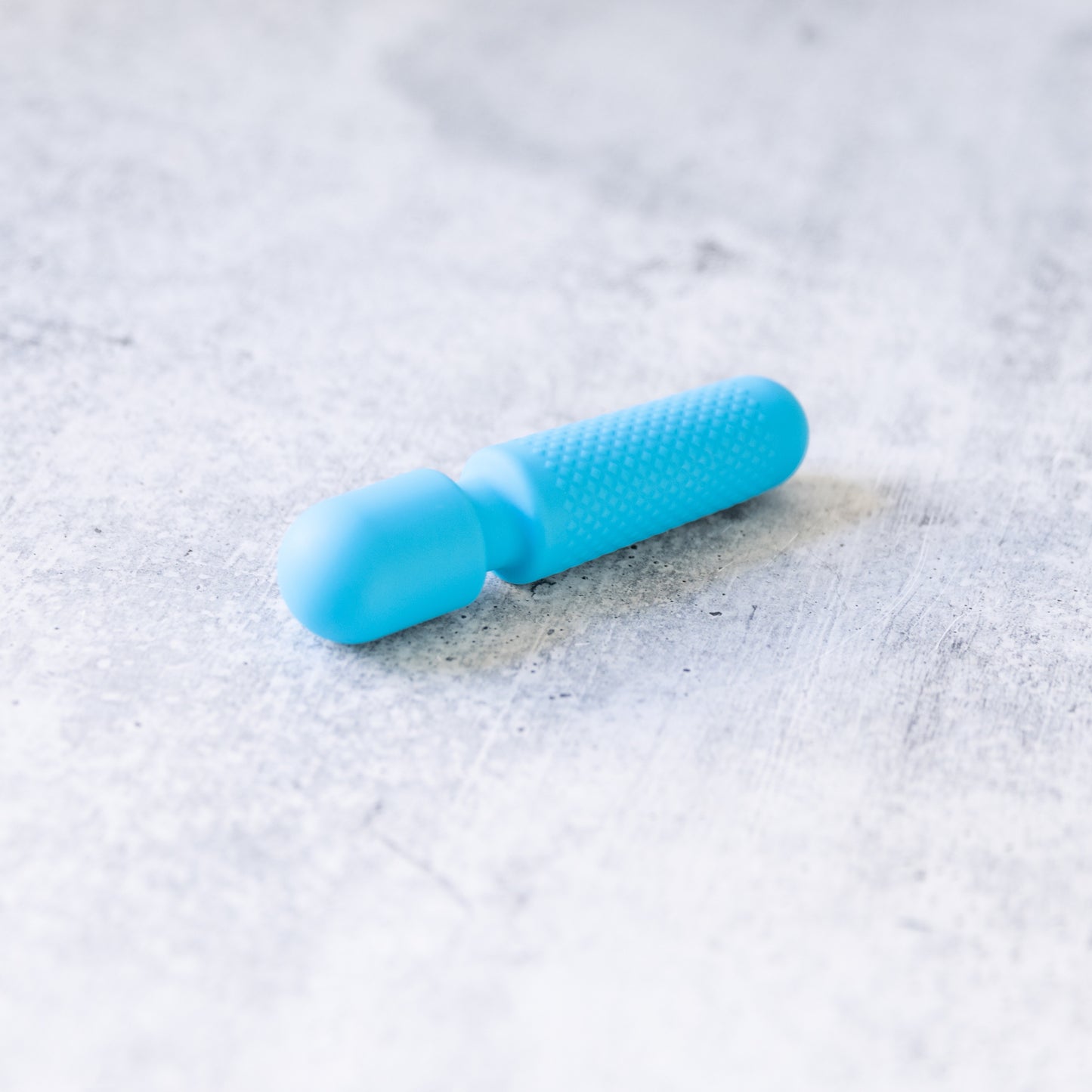 Tiny Wand Emojibator
$35.00
why you'll love this
Get some bang for your buck. You'll be amazed at the strength of this compact and affordable wand. It has a flexible head that bends to reach all of the places you want it to. Have more fun with one of the best value toys out there.
Total 5 star reviews: 10
Total 4 star reviews: 0
Total 3 star reviews: 0
Total 2 star reviews: 0
Total 1 star reviews: 0
100%
would recommend this product
Elizaveta S.

Verified Buyer

Product Highlights

Solo play,

Waterproof play

3 months ago

Product Highlights

Solo play,

Waterproof play

Wonderful little wand

I bought this wand back in December 2022, and it immediately became my new fav vibrator. It's so aesthetically pleasing, I LOVE the lavender color and the purple light when you turn it on or charge it. The material it's made of feels so pleasant and soft too. It is also really strong for such a small wand and recharges pretty fast as well. Overall, I love it, 100000/10, and now I'm considering getting one in that pretty electric blue color.

P.S. Special thanks to emojibator support. Their agents are always super nice and friendly, and one of them, Kris, helped me so much and replied to all my emails asap! Emojibator never disappoints, I've had the best experience with them.

Frequency

Rated 5.0 on a scale of 1 to 5

Quality of Material

Rated 5.0 on a scale of 1 to 5

Size

Rated 0.0 on a scale of minus 2 to 2

Value for Money

Rated 5.0 on a scale of 1 to 5

Savannah R.

Verified Buyer

Product Highlights

Discreet,

Travel,

Waterproof play,

Solo play,

Couples play

3 months ago

Product Highlights

Discreet,

Travel,

Waterproof play,

Solo play,

Couples play

great for travel and super strong!

i can't believe how strong this small wand is! My new favorite toy

Frequency

Rated 5.0 on a scale of 1 to 5

Quality of Material

Rated 5.0 on a scale of 1 to 5

Size

Rated 0.0 on a scale of minus 2 to 2

Value for Money

Rated 5.0 on a scale of 1 to 5

AO

Ameya Okamoto M.

Verified Buyer

Product Highlights

Couples play,

Solo play,

Travel,

Discreet,

Waterproof play

3 months ago

Product Highlights

Couples play,

Solo play,

Travel,

Discreet,

Waterproof play

CUTE and functional

I was surprised how much I ended up reaching for this little dude — but quickly has become a go-to product for me and my partner. Very powerful and I like that there isn't any hard spots for charging.

Frequency

Rated 5.0 on a scale of 1 to 5

Quality of Material

Rated 5.0 on a scale of 1 to 5

Size

Rated 0.0 on a scale of minus 2 to 2

Value for Money

Rated 5.0 on a scale of 1 to 5

Beth P.

Verified Buyer

Product Highlights

Solo play,

Couples play

7 months ago

Product Highlights

Solo play,

Couples play

Packs a punch

Tiny but mighty! This perfectly sized handheld vibrator makes it easy to use while also enjoying other activities simultaneously. Highly recommended for solo or partnered play!

Frequency

Rated 4.0 on a scale of 1 to 5

Quality of Material

Rated 5.0 on a scale of 1 to 5

Size

Rated 0.0 on a scale of minus 2 to 2

Value for Money

Rated 5.0 on a scale of 1 to 5

E

Emojibator

7 months ago

Beth thank you for sharing this positive review of our Tiny Wand! So glad you are enjoying it.

Alexis F.

Verified Buyer

Product Highlights

Solo play,

Couples play,

Waterproof play,

Travel,

Discreet

9 months ago

Product Highlights

Solo play,

Couples play,

Waterproof play,

Travel,

Discreet

OMG One Powerful Little Wand

I have this wand in the cream color. I was extremely shocked with how powerful this toy is. I have been wary on wireless/chargeable toys due to reviews on many different products and brands stating they aren't powerful/strong enough. THIS IS NOT THE CASE WITH THIS VIBE. I charged it up and brought it out for some solo play and could not believe how strong the vibration was. I had to turn it down to a lower setting which still provided a wonderfully intense experience. If you use this with a partner have mercy on them (or don't). This will blow your mind very quickly. It would be great for some sexy torture. I'm very excited to try edging with this. The material is so soft and comfortable. You can really see how high quality these toys are as soon as you get the box, which is sturdy and cute too. It comes with a very nice storage bag. I'm definitely going to be retiring my classic wired Hitachi for this discreet mini wand. The size is so handy and convenient for storing, traveling, and of course using it! This has made me a lot more open to trying wireless toys and I would highly recommend this brand. I look forward to adding more of these to my collection. This wand will be a go to when I need some quick relief, although I will be practicing using the strongest setting to see how long I can take it.

Frequency

Rated 5.0 on a scale of 1 to 5

Quality of Material

Rated 5.0 on a scale of 1 to 5

Size

Rated 0.0 on a scale of minus 2 to 2

Value for Money

Rated 5.0 on a scale of 1 to 5

E

Emojibator

8 months ago

Alexis, thank you SO much for this amazing review of our Tiny Wand! We really appreciate your time and support. Your call out about wireless is really helpful thanks for pointing that out. Another 100 points coming to your Rewards account for this review! Thanks - Kris
Reviews Loaded
Reviews Added